Palm Desert Cruise and Travel Specialist
During our years in business, we have cruised on many lines with things we liked on different ships for different reasons, the food, the entertainment, the  ports. If you don't like to pack and unpack daily, this is the way for you. This way you have a taste of a destination to which you may want to return.
One of our most favorite experiences was an African Safari! There is nothing like being on the Savannah with the animals roaming free.
We also loved sitting in an outdoor restaurant in the middle of a European city (you name it) and people watching, or driving through the hills of Tuscany on the way to Florence or Rome, or traveling through Cinque Terre along the way to Portofino. 
All these experiences can be yours and Towne Centre Travel can get you there.
We love Hawaii!!  Our son and daughter-in-law lived on Maui for eight years.  Each island has its own feeling and beauty. We can help you find the one or more that suits you best! 
One of the best ways to see the interior of the European Continent is a River Cruise. No packing and unpacking but also no rolling waves, plus they are just about all inclusive.
Ask us about this great way to travel that is now so popular!
What Our Clients Are Saying
"You saved us so much money by suggesting alternate choices for our trip to Europe."
- G.W.
"You were right there when we missed our connection on the way to our cruise.  You were a life saver."
- T.W.
"Towne Centre Travel has always taken such good care of us."
-S.T.
"Towne Centre Travel is always there to provide the best service."
-N.S.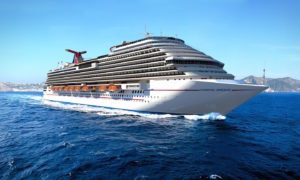 At Towne Center Travel, our experienced and well-traveled consultants are committed to providing you with service that is exceptional in every way and a truly memorable vacation.
Contact our Palm Desert office to receive expert advice on destination cruises, trips to the Hawaiian Islands, Alaska Cruises,  Honeymoons, and vacations to other tropical islands and world destinations, or any of your other travel needs. We will help you plan the trip of your dreams!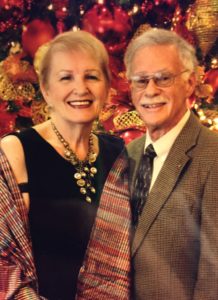 Karl and Maureen Rosen are the owners of Towne Center Travel. Karl has over 50 years in the travel industry, and Maureen has over 40 years of travel industry experience. Each have owned travel agencies in the past.
Towne Center Travel has been in business for 29 years. Our staff has been chosen not only for their technical abilities, but also for their friendly personalized service.
Our client's repeat business is the best testimony to the incredible value we offer.
We want to bring you up to the minute specials, therefore our information will constantly change. Check back with us often for the latest deals.